1)New water colour window in the Shrine of St John Newman features Blessed Seelos
2) The new Executive Director of the National Seelos Shrine,New Orleans is Fr. Harry Grile, C.Ss.R.He will be assisted by Br. Leo Patin, C.Ss.R.Please remember them both in your prayers.
See September issue of Seelos News for more info about them both
3)Ambros Seelos,Great Grandson of Ambrose Seelos,Older brother of Francis Xavier has died.
Ambros was famous as a saxophonist, clarinetist, bandleader and arranger.Born in Töging am Inn on 30 Jan 1935,the 5th of 7 children.He died 3rd August 2015 in Mühldorf am Inn
4)The National Seelos Shrine in New Orleans Releases Video Thanking All Their Volunteers & Helpers
Thank You To Our Volunteers

The Seelos Welcome Center and National Shrine is run through the hard work and dedication of our Volunteers. Blessers, Docents, Gala Organizers, and Crocheters far and wide are vital to the spreading of devotion to Blessed Seelos. We appreciate the support of all of our volunteers, past and present. The Staff loves you, we pray for you daily, and could not do this without you!

Posted by National Shrine of Blessed Francis Xavier Seelos on Monday, 27 July 2015
5)Father Byron Miller Steps Down As Executive Director of the National Seelos Shrine and Vice-Postulator for the Seelos Cause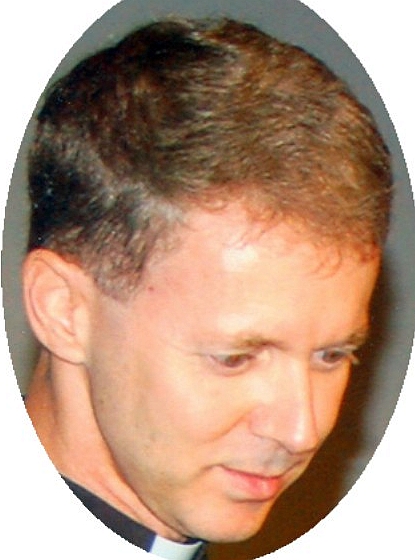 In the July Issue of "Seelos Center News",Father Byron Miller stated he had personally requested a transfer after 16 years as Executive Director of the Seelos Shrine and Vice-Postulator fro the Seelos Cause.The full story can be read on this page
6)Dream Changes Pain Ridden Man
Bob Tompkins at The Town Talk website came across a guy named Daniel Brooks who claimed to have been healed by Blessed Seelos.The full story can be found here
It is also worth reading Bob's personal dimension to the story he wrote above.Daniel Brooks story was also featured as the lead story in the July 2015 Seelos Center News
7)Mobile Blessed Seelos Prayer GroupWebsite
In need of prayer?Then why not go along to the Blessed Seelos Prayer Group in Mobile,Alabama.Can't get to the meeting due to illness or to far away?NO PROBLEM!Visit their new website and fill in the form on the Home Page and they will pray for your intentions.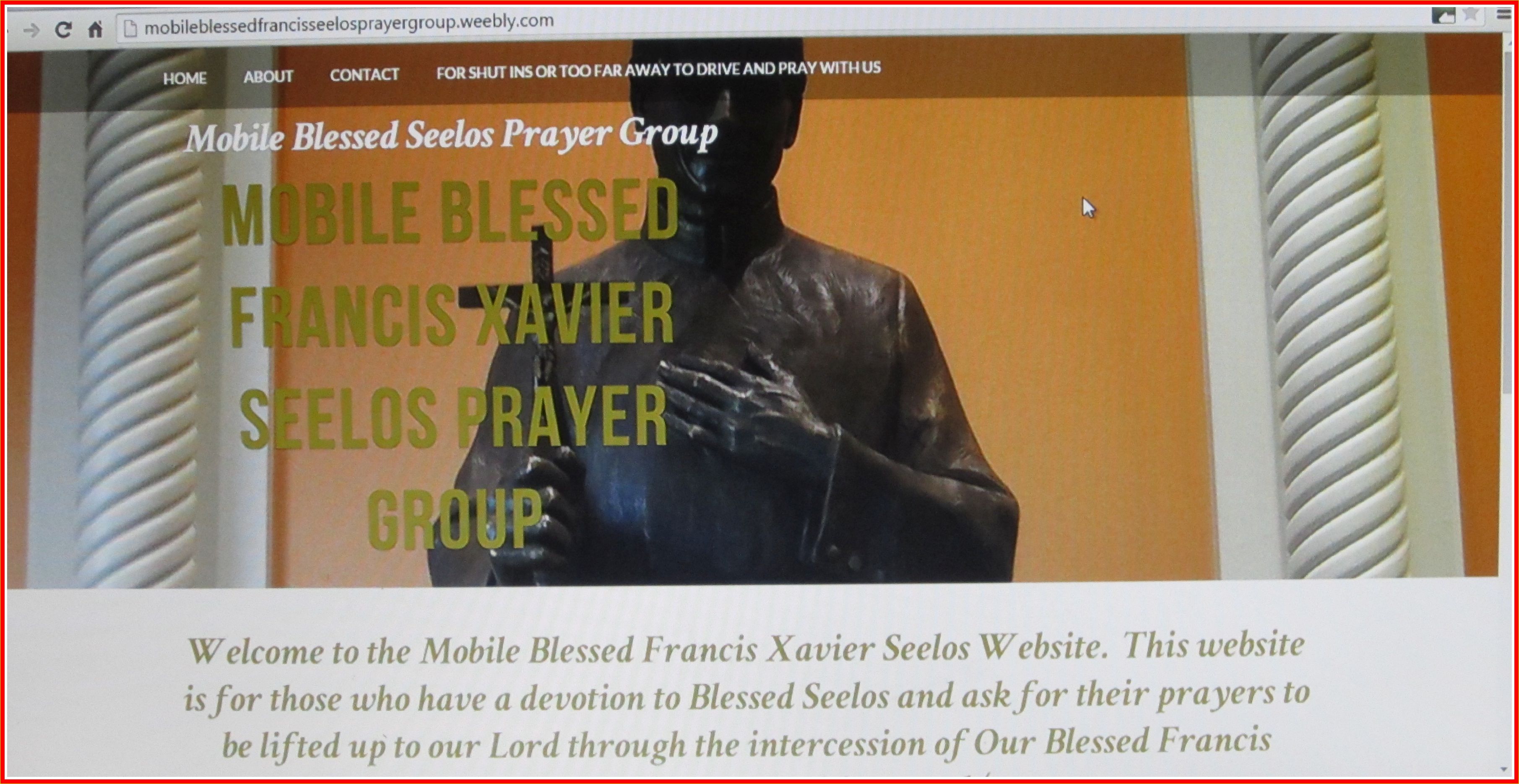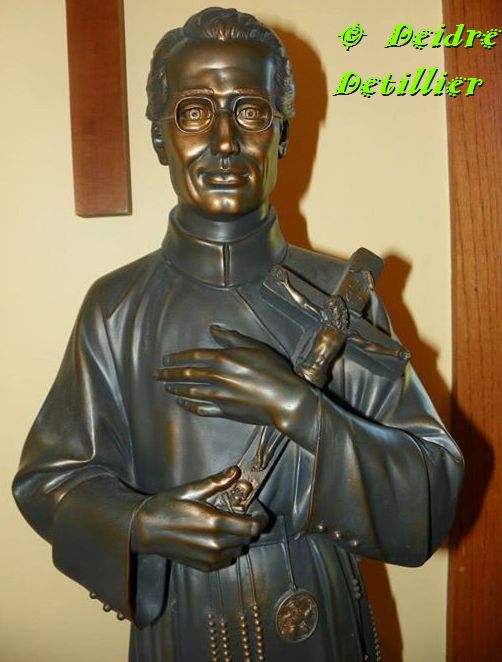 Ascension of Our Lord Catholic Church, Donaldsonville, Louisiana
Copyright ©
Deidre Detillier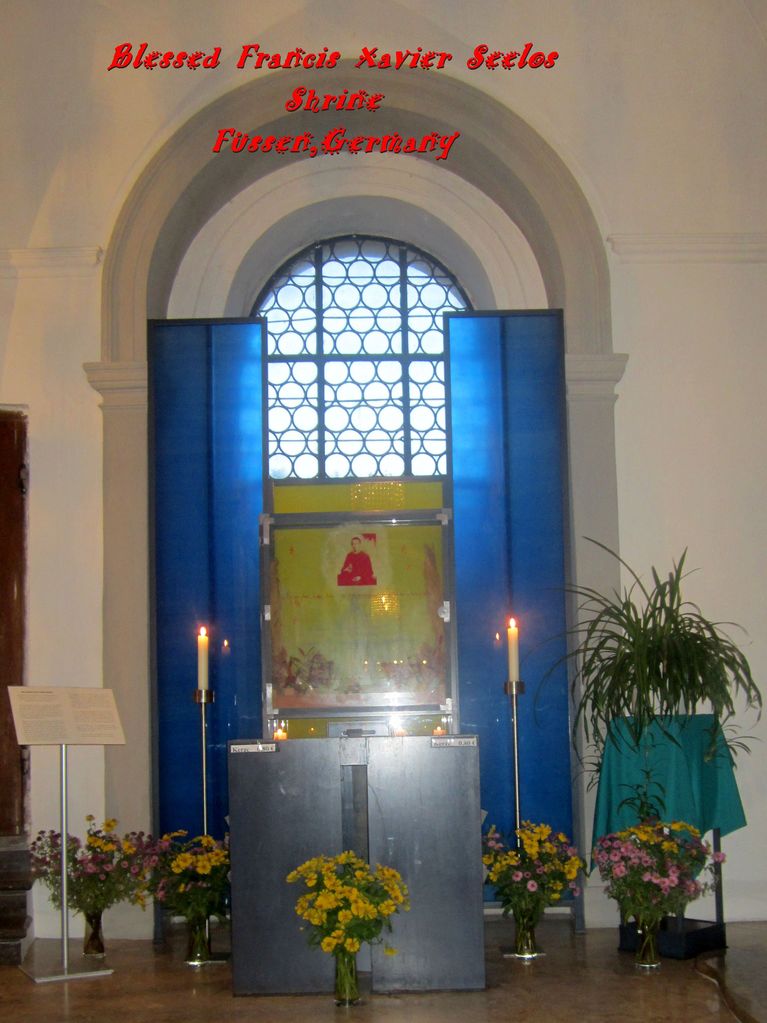 HYMN SUNG AROUND THE DEATHBED OF BLESSED FRANCIS XAVIER SEELOS-MILDE KÖNIGIN,GEDENKE(TUNE)-TEXT
USE INTERNET EXPLORER TO HEAR THE TUNE



SEELOS SHRINE FÜSSEN PRAYER REQUEST BOOK

OFFICIAL SEELOS SHRINE NEW ORLEANS

BREAD FOR TODAY-A DAILY REFLECTION FROM THE AUSTRALIAN REDEMPTORISTS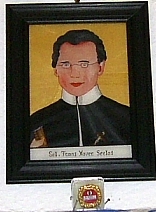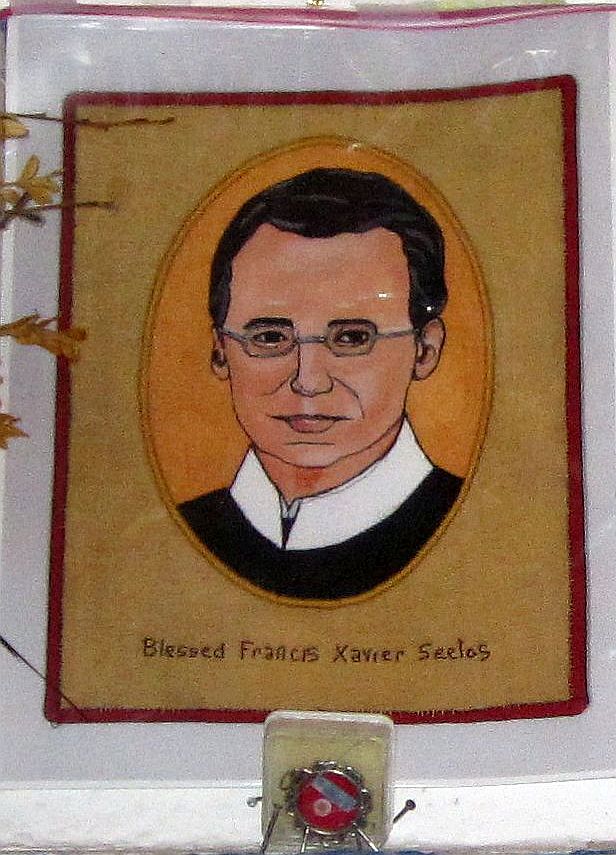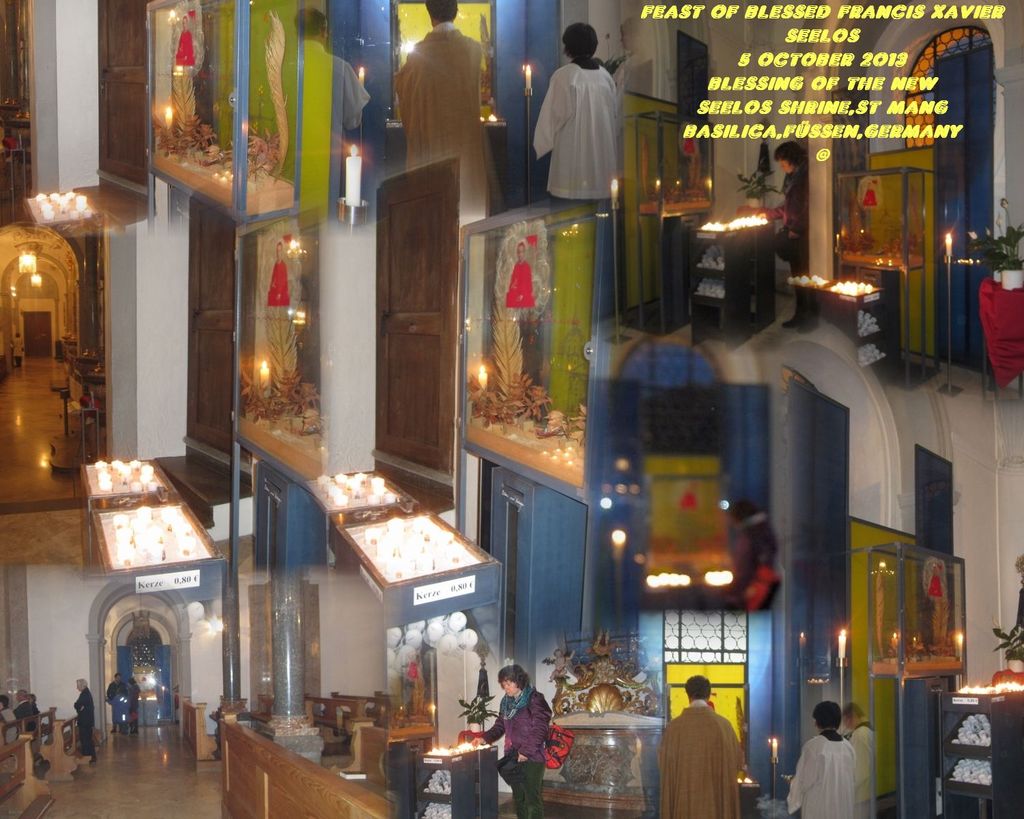 Join the Mailing List
Enter your name and email address below:
Name:
Email:
Subscribe Unsubscribe
Get your Free Mailing List
by Bravenet.com