CELEBRATE THE 198TH BIRTHDAY OF BLESSED SEELOS IN NEW ORLEANS!
Annual Seelos Birthday Healing Mass
Seelos Birthday Healing Mass with Sacrament of Anointing.
(This mass celebrates the 198th birthday of Bl. Seelos, which is January 11.)
National Shrine of Blessed Francis Xavier Seelos / St. Mary's Assumption Church 919 Josephine Street (Corner of Josephine & Constance Streets) New Orleans, LA 70130

• Confessions before Mass at 1145hrs
• Veneration of Relic Missionary Crucifix
• Free parking is located in the lots on St. Andrew, between Magazine and Constance. Street parking also available.
• One-on-one intercessory prayer in back of church & in shrine, starting at 1145 hrs. – venerate his relic as you and your loved ones enter!
• Please do not enter the Church before the Parish's
weekly Mass at 1030 hrs, which normally ends before 1140 hrs. This can be very disruptive to the sanctity of the liturgy being performed, so we kindly ask for your cooperation in these matters. If you arrive early, you are welcome to visit the Seelos Welcome Center or meditate in the courtyard of the Center or the courtyard behind the Shrine & Church. Limited seating is available outside in the courtyards and inside the Center.
• Seelos Gift Shop will be open before & after Birthday Healing Mass. The Center will be open at 1030 hrs, possibly earlier depending on the weather and visitors.
Visit the newly renovated Shrine/Museum Seelos Welcome Center
OPEN: M-F 0900-1500hrs Sat: 1000-1530hrs
CATHOLIC HOMESCHOOLING MAGAZINE RECOMMEND BLESSED SEELOS AS A HELP
Seton Magazine has been affirming the homeschool lifestyle online since 2013.Many in the USA and throughout the world choose to homeschool their children if the law of the land allows.
Gina Berrios,is a mother of 6 and homeschools her children.She wrote an article on Blessed Seelos and his relevance to homeschooling.An interesting and informative article which can be viewed HERE.
FATHER BYRON MILLER INDUCTED INTO THE "ORDER OF SEELOS WITNESS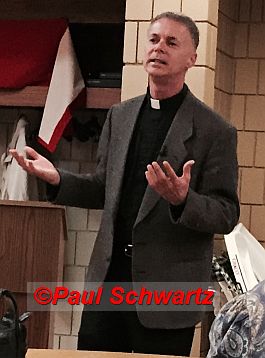 Father Byron Miller C.Ss.R. returned to his beloved New Orleans for the 13th Annual Blessed Seelos Gala which was held at the Audubon Tea Room.Hundreds were there to see him inducted in the Order Of Seelos Witness for embodying the principles and values that could be found in the life of Blessed Seelos.His family were there to see Father Byron honoured for his 15 years of outstanding service at the National Seelos Shrine in New Orleans.
THE LIFE OF BLESSED FRANCIS XAVIER SEELOS IN ITALIAN
http://vangelodelgiorno.org/main.php?language=IT&module=saintfeast&localdate=20161004&id=4214&fd=0
DURING YEAR OF MERCY,SHRINE WHERE BLESSED SEELOS WAS PARISH PRIEST HAS HOLY DOOR.
The Shrine of St Peter & Paul in Cumberland,Maryland was built by St John Neumann and dedicated in 1850.Father Seelos became Parish Priest here.Capuchin Franciscan Father Gregory Chervenak, pastor of Our Lady of the Mountains Parish, which includes the Shrine of SS Peter and Paul, discusses the history of the western Maryland church.
FRANCISCAN MEDIA SAINT OF THE DAY-12th OCTOBER
https://www.franciscanmedia.org/blessed-francis-xavier-seelos/
NOBILITY SAINT OF THE DAY-5th OCTOBER
http://www.nobility.org/2016/10/03/francis-xavier-seelos/
MY SUNDAY VISITOR PRINTS ARTICLE ON BLESSED SEELOS
On August 2,2016 the US based "My Sunday Visitor" printed an article about the Blessed Francis Xavier Seelos:A Saint for Missionaries.The article can be seen HERE
PHOTOS OF THE NEW ORLEANS SEELOS SHRINE-NOT TO BE MISSED!
Whilst searching the internet for more info on Blessed Seelos I stumbled upon these beautiful photographs of the Shrine in New Oreleans.You can view them HERE
SEELOS HEALING MASS 24 APRIL 2016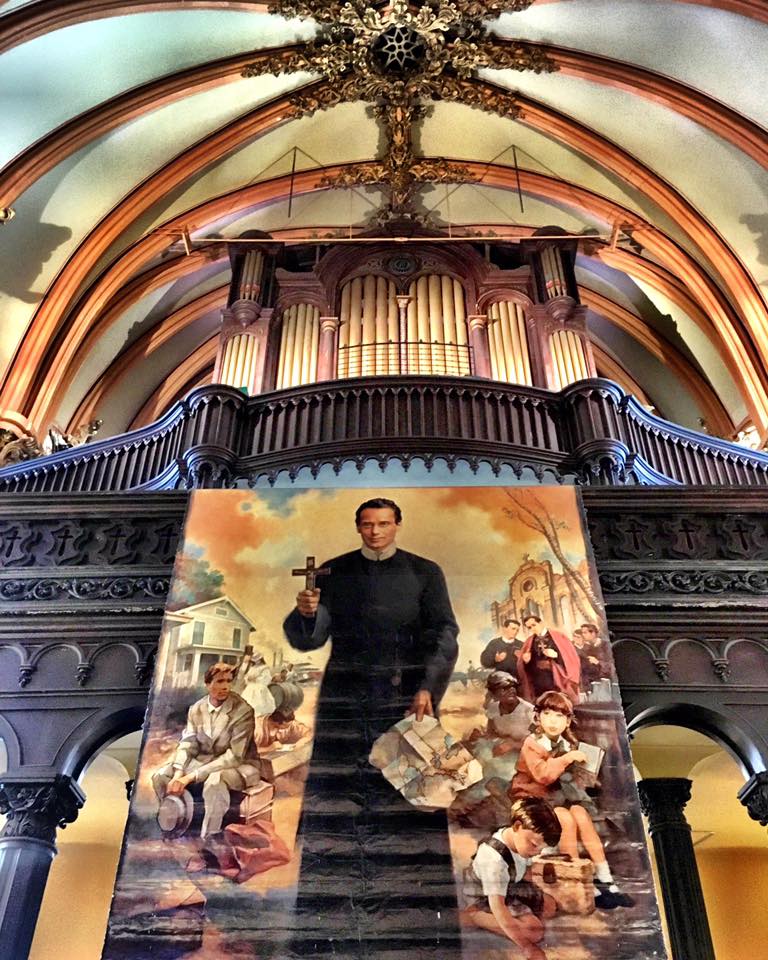 ©PHOTO COPYRIGHT-Michelle Nawaz,New Orleans
Thrice yearly in St Mary's Assumption Church,New Orleans they hold a Special Healing Mass in Honour of Blessed Francis Xavier Seelos.Seelos died of yellow fever in New Orleans on the 4th October 1867.He had spent a year in "the south" bringing Christ's love,joy and hope to those who lived in "The Crescent City".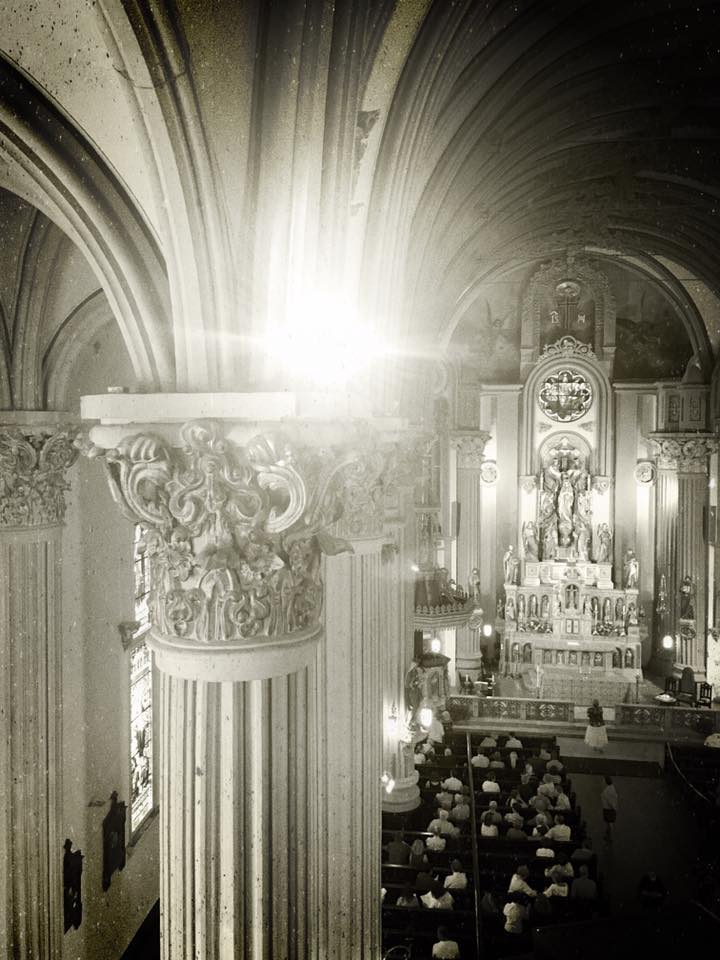 ©PHOTO COPYRIGHT-Michelle Nawaz,New Orleans
Sunday April 24 the church was once again packed as many came for confession,Holy Mass and to be blessed by a relic of Blessed Seelos.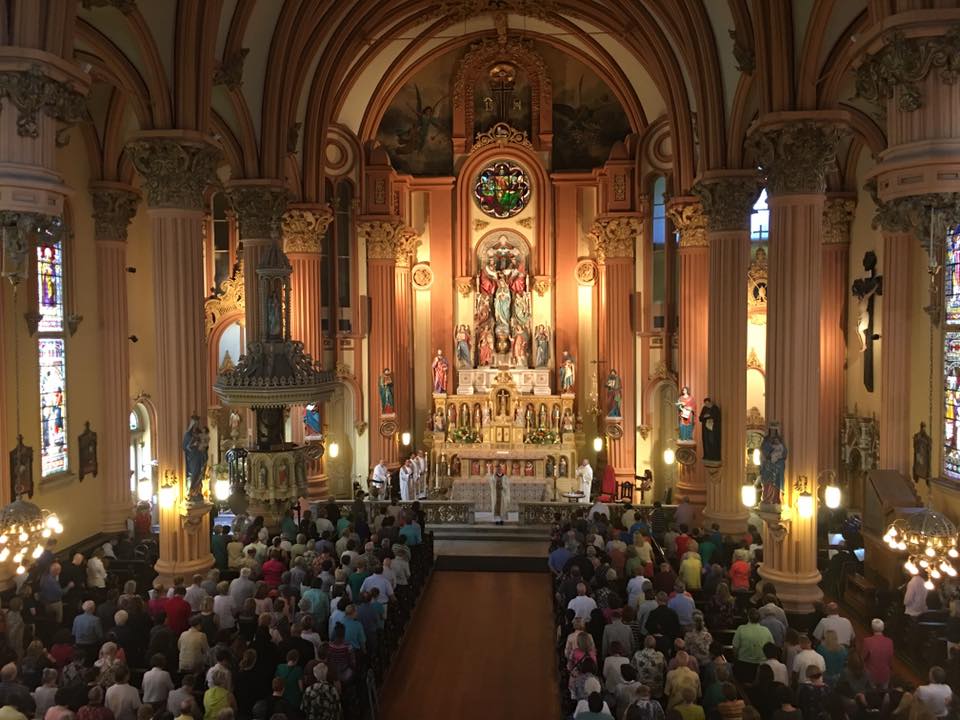 ©PHOTO COPYRIGHT-Michelle Nawaz,New Orleans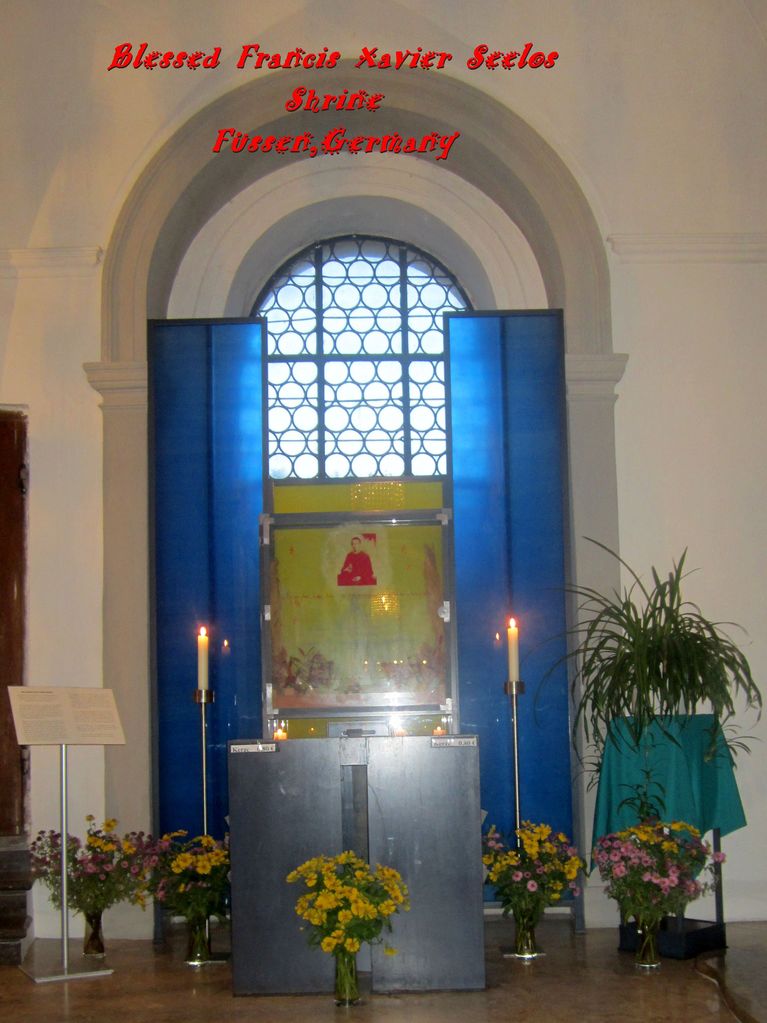 HYMN SUNG AROUND THE DEATHBED OF BLESSED FRANCIS XAVIER SEELOS-MILDE KÖNIGEN GEDENKE
http://www.komotau.de/musik.html Scroll down to KIRCHENMUSIK and click on Milde Königen
The origional words can be found here
---------------------------------------
SEELOS SHRINE FÜSSEN PRAYER REQUEST BOOK

OFFICIAL SEELOS SHRINE NEW ORLEANS

BREAD FOR TODAY-A DAILY REFLECTION FROM THE AUSTRALIAN REDEMPTORISTS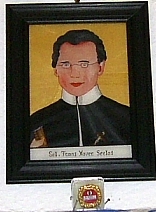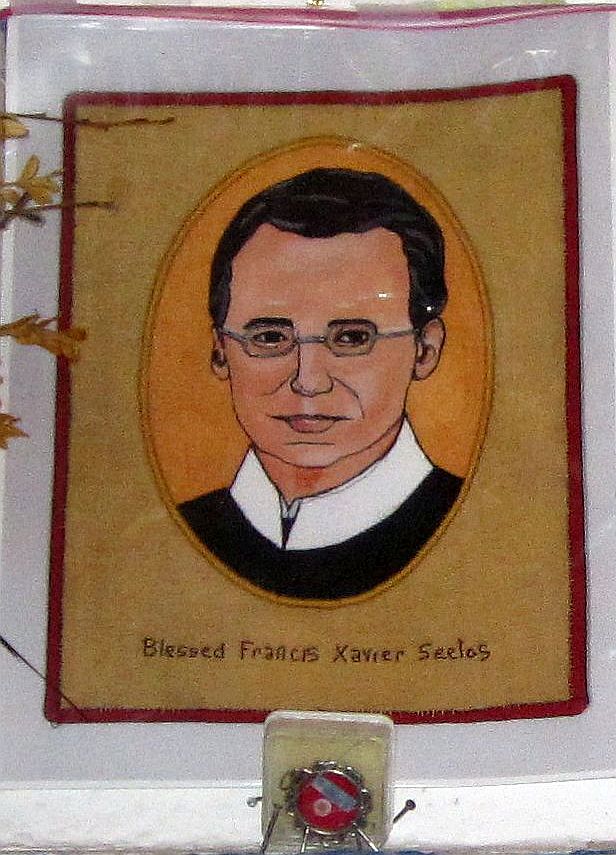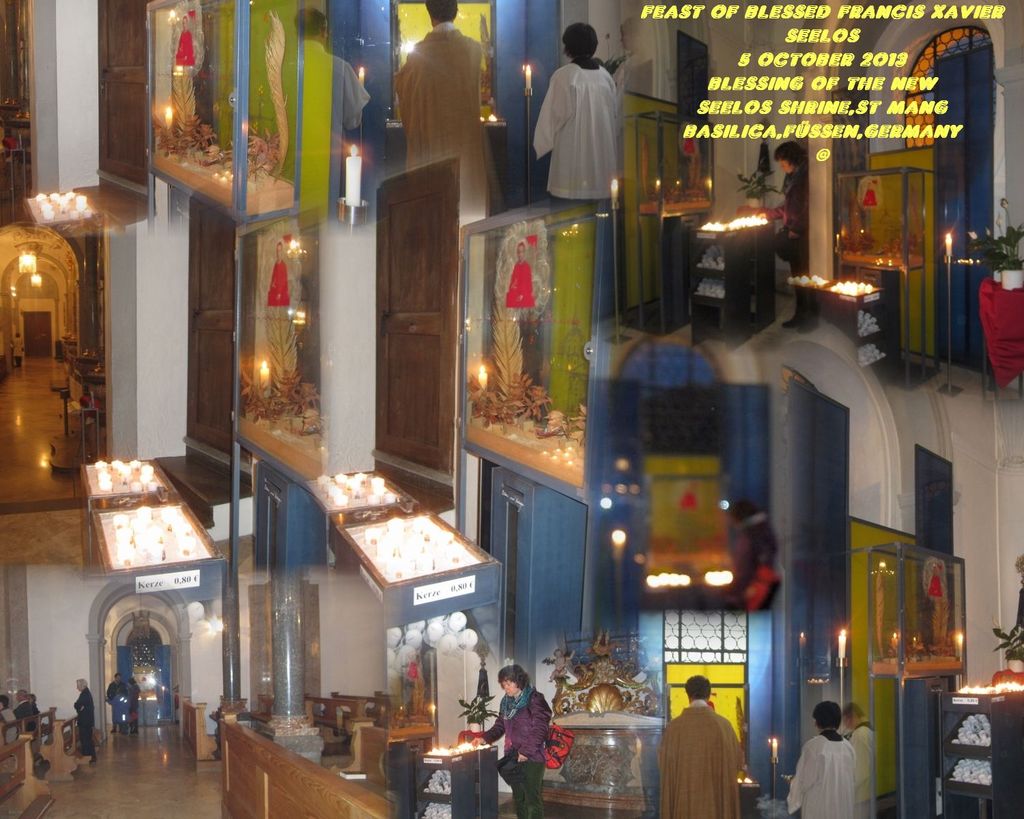 Join the Mailing List
Enter your name and email address below:
Name:
Email:
Subscribe Unsubscribe
Get your Free Mailing List
by Bravenet.com